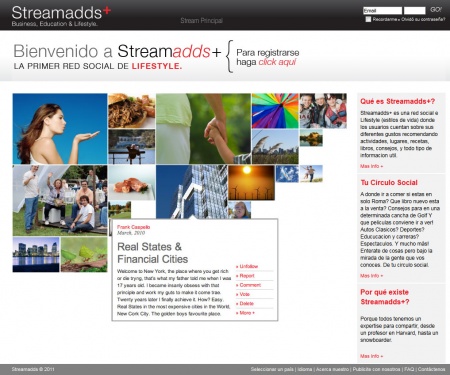 Streamadds + home. An exclusive network for only a select group of members.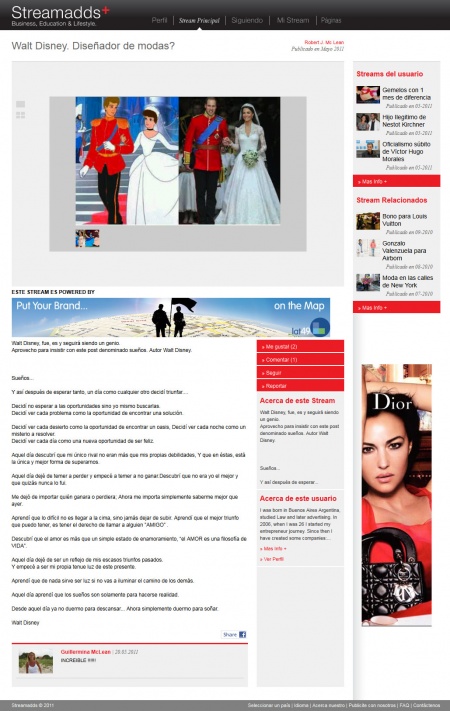 Detail of a Stream in Streamadds+. A user may publish information in images, videos and other formats.
Streamadds+, a lifestyle social network
Streamadds+ (December - 2009)
We developed a custom CMS for Streamadds+.

Streamadds+ is a new Lifestyle social network where users comment about their different likes, recommended activities, places, recipes, books, tips, and all sorts of useful information.

In fullsites we developed the content management application that let the administratos manage all the website information. Streamadds+ users can create a personal account and post their streams, invite and also track other users.

The application that allows all this interaction was also developed by fullsites, taking into account all customer requirements.

The Streamadds+ membership is only by invitation, hence it is a select network in which not all can access.
Visit website
Products and Services involved
Web Applications Development
fullsites CMS
IT Consulting